Rideshare services like Lyft and Uber have become increasingly popular over the last decade. The services offer low-cost and convenient rides 24 hours a day in most areas. However, when a crash occurs involving a rideshare driver, the circumstances surrounding insurance and damages are often confusing.
Civil laws could entitle you to compensation if you sustained injuries in an accident with a rideshare driver. Call an attorney experienced with Uber/Lyft/rideshare accidents in Houston to learn more.
Common Rideshare Driver Crash Causes
As with all vehicle collisions, they can happen at any time and for any reason. However, some of the most common rideshare driver crash causes include the following:
Driving with distractions
Speeding or failure to abide by local traffic laws
Failing to obey traffic signs and signals
Unsafe lane changes
Fatigued driving
Reckless or aggressive driving practices
An attorney knowledgeable about Uber crashes in Houston could help determine the cause and gather evidence to hold the at-fault party responsible.
Insurance Requirements for Lyft Drivers
State statutes require rideshare drivers, including Uber and Lyft, to carry particular insurance policies with higher coverage amounts and premiums than other motorists. According to the Texas Insurance Code § 1954, while the rideshare application is off, the insurance policy must cover the following:
$30,000 for bodily injury for each person in the accident
$60,000 for the total cost of physical injuries per accident
$25,000 of coverage for property damage in each accident
When the rideshare driver has the application turned on and is awaiting a passenger, they must increase insurance coverage and carry the following:
$50,000 for bodily injury for each person in the accident
$100,000 of total bodily injury coverage per accident
$25,000 of coverage for property damage in each accident
When the rideshare driver is on their way to pick up a new passenger or already has one in the car, they must carry $1 million in bodily injury and property damage coverage. The driver's personal insurance policy coverage may pay for the losses, or the rideshare company's policy may, depending on the driver's status. If an Uber or Lyft driver does not carry the coverage amount Texas laws require, the injured motorist could file a civil lawsuit to collect a settlement for damages.
Communication With the Insurance Company
The Lyft driver's insurance coverage provider will usually reach out quickly to the other motorists involved in the crash for statements. It is usually not a good idea for the plaintiff to communicate directly with insurance adjusters.
The company can use anything the individual says against them to minimize the total settlement amount. A lawyer experienced with Houston rideshare crashes could handle the communication and negotiations on the party's behalf. They can work toward a settlement amount everyone agrees on and, if necessary, help file a claim in civil court.
Time Limit to File the Lawsuit
The statute of limitations is an important regulation to be aware of when filing a claim for damages in civil court. According to Texas Civil Practice and Remedies Code § 16.003, the claimant has two years to file the case after a collision involving a rideshare driver. Missing the deadline could mean losing eligibility to recover a settlement from the at-fault party.
Meet With a Practiced Attorney About Houston Uber/Lyft/Rideshare Accidents
When you were in a car wreck with a careless rideshare driver, you have every right to expect them to pay for the damages. Texas laws require each driver to carry a minimum amount of coverage depending on their status when the collision occurs.
While they must have insurance coverage, recovering damages can be complex and involve multiple insurance company providers. Call and schedule an appointment with a hard-working lawyer skilled with Uber/Lyft/rideshare accidents in Houston for questions or help with a claim for compensation.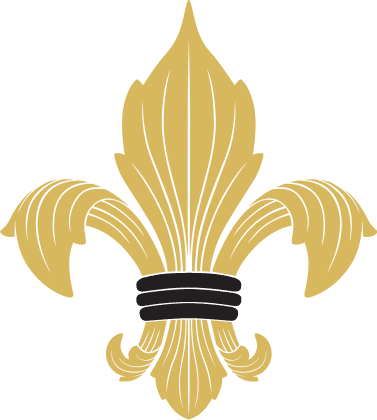 Practice Areas
Below are just some of the more common types of cases that Benjamin Roberts represents personal injury clients.
For a full list of the cases we handle, please see the Practice Areas link at the top of the page.