Commercial trucks make up a large percentage of vehicles that travel Houston's roads and highways. Companies around the country rely on these vehicles to get their goods from place to place. To have the privilege of driving these big trucks, drivers need to obtain special licenses. Along with following special regulations, truckers need to follow the basic rules of the road and they become liable for any damage caused by careless driving.
A Houston truck accident lawyer could fight to protect your rights after an injury from a commercial truck collision. A dedicated personal injury attorney could build a powerful case against negligent truckers and hold a parent company responsible for the damage they have caused.
When is a Trucker at Fault?
The same rules that govern how people must drive their cars control how truckers need to behave on the road. All motorists take on a legal duty to protect other drivers, pedestrians, and passengers. Negligence applies when a driver operates a vehicle in a way that places others in danger. Examples can include:
Ignoring stops signs or traffic signals
Speeding
Texting while driving
Operating while impaired or overly drowsy
Commercial truck drivers who act this way are responsible for any damage that may result. However, Texas Civil Practice & Remedy Code §33.003 says that defendants can argue that an injured person shares some or all the blame for a crash. As a result, it is vitally important to build a strong case against at-fault truckers.
Holding Trucking Companies Jointly Liable for a Crash
In addition to a truck driver, their employer may also be at fault. If a truck driver is an employee, their parent company usually shares joint liability for a collision. This means that a driver and a company share legal responsibility for paying for any damage caused in the crash. Negligence can occur before a truck even gets on the road.
Trucking companies must load trailers within certain weight limits depending upon their size and classification. If a trailer is overweight at the time of an accident, a court could find a truck company negligent. A seasoned attorney in Houston could thoroughly investigate a big rig accident to identify all potential defendants, establish theories of negligence, and pursue claims with passion and diligence.
Damages Available After a Truck Accident
Truck accidents are among the harshest incidents that can happen while on the road. Any traffic wreck can be deadly, but the impact of colliding with a large commercial vehicle is devastating. People in smaller cars are lucky to walk away from a scene. Injuries from a truck accident could include:
Broken bones
Sprained or strained tendons
As with any severe physical injury, a person's losses are unlikely to end with medical bills. The mental strain of these injuries could be just as harsh. In fact, a large portion of compensation awarded in truck accident cases is payment for the mental anguish and suffering a victim endures.
A proper claim will also account for the financial losses associated with a trucking crash. If a victim misses work, either because they were in the hospital or attending therapy sessions, they could claim these losses in their suit. A skilled Houston lawyer works to fully understand the consequences of a commercial vehicle accident and demand appropriate compensation.
Reach Out to a Houston Truck Accident Attorney Today
The exceptional size and weight of trucks often lead to devastating wrecks. Truck accidents frequently result in severe injuries, immense medical bills, significant auto repairs, and loss of income. Unfortunately, some trucking and insurance companies attempt to take advantage of those who have suffered harm at their hands, notoriously refusing to offer just and fair compensation. Many who have suffered severe injuries in a big rig crash lack expert legal representation and fall victim to gross injustice. As result, they are left struggling to recover from their injuries and unable to financially support themselves and their families.
A Houston truck accident lawyer is here to prevent this from happening. A legal advocate could work with you from day one to evaluate your claim and ensure that the settlement offers you receive are fair. Time is limited to file a claim, so do not delay; contact our firm today.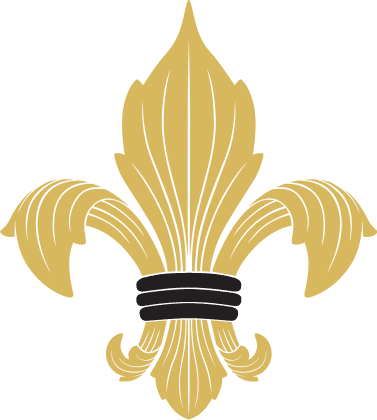 Practice Areas
Below are just some of the more common types of cases that Benjamin Roberts represents personal injury clients.
For a full list of the cases we handle, please see the Practice Areas link at the top of the page.