If you have been injured because of someone else's negligence, whether a car accident, workplace accident, slip and fall, or something else, you deserve compensation.
However, unless you have been in a prior accident and dealt the legal system before, you will likely find yourself with more questions than answers. This is why you are here. You want to know your legal rights and how you are going to be compensated for what you have just gone through. In an effort to assist you with this process, we have compiled the following 10 Frequently Asked Questions (FAQs) about personal injury claims you should know.
1.
Does your law firm charge any upfront fees to work on a personal injury case?
No. We do not charge upfront fees to work on a personal injury case. This is common in personal injury law, and the majority of law firms do not require an upfront fee to work on a personal injury case. We work on a contingency fee, meaning we only get paid if we can recover monetary compensation for you.
2.
How long do I have to file a personal injury claim?
In Texas, the deadline to file a personal injury is generally two years from the date of your accident. The legal term for this deadline is the "statute of limitations." If you fail to file a lawsuit for your injuries by the two-year deadline, you may lose your right to recover compensation from the defendant. Sometimes, there are limited exceptions that allow for the statute of limitations to be extended, but we advise contacting a Houston personal injury attorney immediately if the two-year deadline is fast approaching.
3.
Will my case have to go to trial?
It is more likely that your case will settle than going to trial. In fact, the overwhelming majority of cases, approximately 95%, settle before going to trial. Ultimately, you as the client get to decide whether or not the case settles. Our client contract states that you get to make this decision and we can't settle the case without your authority. My firm is highly experienced in evaluating injury claims and working to get clients maximum compensation for their injuries. Importantly, we are prepared to take the case to trial if the insurance company doesn't offer a fair resolution.
4.
Do you only handle car accidents?
No, we handle a wide variety of personal injury claims. Generally, when people think of personal injury, they think of car accidents. However, personal injury cases involve any situation where another party's negligence causes another person's injury. Aside from car and truck accidents, personal injury cases include slip and falls, medical malpractice, oil field accidents, product liability, accidental drownings, wrongful death, and much more. If you've been injured due to another's fault, speak with our experience Houston injury attorneys.
5.
What if I don't have health insurance or can't afford a doctor?
You should still go to the doctor. Again, if you are injured then you need to seek medical attention. The medical bills you pay or incur can be recovered from the responsible party. Also, my firm can help you get scheduled with a medical provider, so you get the treatment you need to recover from your injuries.
6.
When should I go to the doctor after being injured in an accident?
ASAP. It is important that you get seen by a doctor immediately after being injured in an accident. It is not only important for your health and wellbeing, but vital for the success of your case. The longer you delay in getting medical treatment, the more the insurance will argue your injuries were not serious. I understand that there are numerous obstacles that can prevent your from getting medical attention after an accident, but seeking treatment helps documents your injuries in your medical record, which will be crucial evidence for winning damages in your suit.
7.
Should I talk to the Insurance company before I talk to a lawyer?
Talk to a lawyer first. I can confidently assure you that you will spend a lot less time getting a representative on the phone to answer questions about your claim than the time you will spend opening a claim with the Insurance company. More importantly, you should be wary when talking to insurance companies because like any business, they are driven by profit. The more they can undervalue your injuries, the less money they will pay on your claim, which means more profit for them. This can happen from the first call. The Insurance representative asks you about your injuries immediately after the accident, and you only mention the few body parts, for instance your neck and back. Over the next several days your injuries worsen, and more body parts hurt, such as your shoulders, or you feel tingling sensations in your arms, or burning sensation in your legs. When you seek compensation from the insurance you should receive fair compensation for all the injuries you suffered, right? Well, the insurance company may refuse to compensate you for injuries that appeared later because they have a recorded phone call in which you only complained of pain in your neck and back. It sounds ridiculous, but this is the game insurance companies play in the hope of getting you to take less than what you deserve. Should you already find yourself in this position, contact my firm. We'll fight to get you compensated for all of the injuries you suffered.
8.
Do I need to contact an attorney after I have been in accident?
Yes. Do the research and contact an attorney to learn your legal rights. If you are like me, anytime something breaks, or you don't feel well, you look it up on the internet. This can provide mixed results that leave you with more questions than answers. So, you contact someone who works in the field and schedule an appointment to get your problem addressed. Unlike most other professions, personal injury attorneys are willing to provide you with a free legal consultation so you can learn about your rights. If you don't want to hire the attorney, then there is no cost. At Benjamin Roberts Law, we are always available to discuss your accident and inform you of your legal rights at no charge or pressure to hire our law firm.
9.
What evidence or documentation should I collect from the accident scene?
Take pictures because nothing describes the scene or damage like a photo. We all have phones with cameras, so use your phone to take pictures of damage to your vehicle, the other party's vehicle, the scene of the accident, and any witness information. Importantly, if any eyewitness is kind enough to stop and tell you they saw what happened, get their contact information. I can't tell you how many times defendant claimed it was my client's fault until an independent eyewitness came forward. Also, keep any documents the police may provide to you, as well as any receipts or records from the hospital or other medical providers, as well as repair estimates, and the like. All of these documents could be important to your case, so either keep them or at least take pictures of them that you can later provide to your attorney.
10.
I was just in an accident, what do I need to do?
If you have just been in a car accident, call 911, especially if you believe you have suffered an injury. Documentation and evaluation of the accident and your injuries is incredibly important from the start. Also, the at fault party may have violated the law and need to be issued a citation by the police. If you were injured at work or another location where police would likely not get involved, such as a department or grocery store, request an incident report be made by a manager.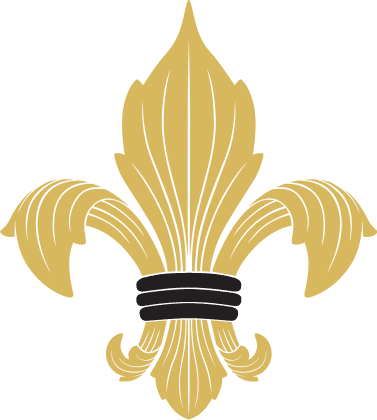 Practice Areas
Below are just some of the more common types of cases that Benjamin Roberts represents personal injury clients.
For a full list of the cases we handle, please see the Practice Areas link at the top of the page.