After a vehicle collision, the law requires all motorists to remain at the scene and exchange information. If you were involved in a hit-and-run crash, you must immediately report the accident to law enforcement and seek medical attention.
It is essential to begin collecting as much information as possible from potential witnesses. For help recovering damages, call a hard-working lawyer seasoned in a hit and run car accident in Houston. A dedicated attorney is ready to fight for you.
Losses in Hit-and-Run Car Crashes
The judge and jury will consider many elements when determining the total award for damages in hit-and-run actions. They will review the full extent of bodily harm, property damage, and the defendant's actions. The civil court may award compensation to cover the following:
Current and future healthcare expenses
The cost of ongoing medical care
Medical devices and equipment
Pain and suffering
Mental anguish
Permanent disfigurement and disability
A Houston attorney skilled with hit and run car crashes could help prepare a solid claim to recover compensation from the at-fault party successfully.
Common Hit-and-Run Car Collision Causes
Some of the typical reasons motorists leave the accident scene in Houston include the following:
Drinking and Driving
A person driving under the influence of intoxicating substances may leave the accident scene instead of waiting for officers to respond to avoid arrest. This is especially true for those who already have a previous DUI arrest.
Driving Without a Valid Driver's License
Motorists without a valid license may leave the scene of an accident to avoid arrest. They may have prior DUI arrests or other convictions that cause them to lose their driving privileges permanently or temporarily.
Driving Without Auto Insurance
People driving without the minimum requirement for auto insurance coverage may also leave the scene of an accident. They do so to avoid additional fines and charges for driving without auto insurance.
Motorists With Outstanding Warrants or Other Legal Trouble
Motorists may run from the scene of an accident because of outstanding warrants or to avoid other legal trouble. Individuals may run from the accident to prevent legal problems and face more severe penalties.
State Hit and Run Laws
Leaving the scene after an accident is a severe offense in Texas. According to Texas Transportation Code § 550, motorists must report accidents that result in bodily harm and property damage. A person guilty of fleeing the scene of an accident causing death will face a second-degree felony, and a person leaving the scene of an accident causing bodily harm is guilty of a third-degree felony. The party will also face fines and up to ten years in prison.
A person guilty of leaving the scene of a collision causing property damage or an unattended vehicle will receive a misdemeanor on their permanent criminal record. They could also pay up to $500 in fines, receive points on their driving record or license suspension, and spend up to six months in jail. An experienced lawyer could answer questions about applicable laws and regulations.
The Statute of Limitations for Hit and Run Crashes
The statute of limitations for hit and run wrecks in Houston is two years. Under Texas Civil Practice and Remedies Code § 16.003, failing to adhere to the statute's requirements could mean losing the ability to hold the negligent person financially accountable.
Meet With an Attorney for Help After Houston Hit and Run Car Accidents
Car accidents are always sudden and often traumatic. They can be especially devastating when the at-fault driver leaves the accident scene. People choose to flee the location of the collisions for many reasons, including intoxicated driving or operating a vehicle without a license.
Whatever the reason, you should not be left to pay for the damage. Meet with a compassionate lawyer experienced with hit and run car accidents in Houston for help with a lawsuit.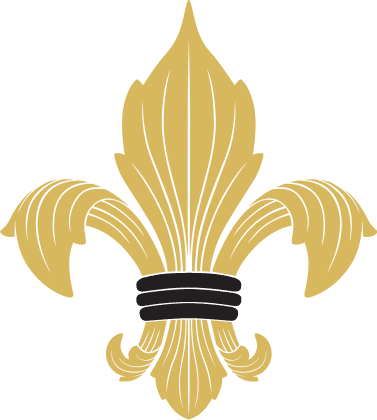 Practice Areas
Below are just some of the more common types of cases that Benjamin Roberts represents personal injury clients.
For a full list of the cases we handle, please see the Practice Areas link at the top of the page.