Texas truckers haul about 1.2 billion tons of freight worth more than $1.6 trillion across the state every year, according to the Texas Department of Transportation. However, vehicles and loads that exceed weight limits or legal size need an oversize/overweight (OS/OW) permit from the Texas Department of Motor Vehicles and must take a route going over roads appropriate to carry such weight. This safety measure considers which roads will deteriorate faster from recurrent truck weight but does not necessarily keep other motorists safe from risky drivers.
Overloaded trucks can cause severe injuries from additional weight crashes into them. Although most truck drivers are well-trained and conscientious, all it takes is one lapse in concentration to miscalculate breaking distance and plow into you through no fault of your own. When this happens to you, an experienced personal injury attorney can handle securing compensation after overloaded/overweight truck accident in Houston.
Causes of Overloaded Truck Accidents
Texas accommodates long-distance truckers with loads exceeding the 80,000-pound maximum that the Federal Motor Carrier Safety Administration (FMCSA) allows. Permits come with parameters to balance interstate commerce and safety.
Motorists involved in a crash with an overweight or overloaded truck are likely to suffer catastrophic injuries caused by:
Burst truck tires from too much weight
Collapsed roads that cause the truck to veer out of control
Faulty brakes worn by friction from overloaded cargo
Roll-over truck accidents after an unstable center of gravity causes the truck to tip
Overweight cargo that causes dangerous momentum going down hills
When 40 tons of metal and cargo come barreling toward a motorist who cannot get out of the way, the crushing blow is either deadly or devastating. When the motorist survives, they likely face a long recovery that is expensive in several ways. Collisions causing paralysis, numerous broken bones, brain and head injuries, and severe burns are common. Many of these injuries have lifelong consequences, including repurposing a home or van and needing long-term care if the injured party will not recover completely. Lost wages from the inability to work after the crash can cause financial instability. Disfigurement and chronic pain could cause emotional distress.
When a driver in Houston or the trucking company negligently caused an overweight truck wreck with injuries, they should be held liable for the extensive damages.
Liability Insurance for Truck Companies
Trucks carry far more liability insurance by federal law than other motorists because of the certainty that accident damages will be astounding. The US Code of Federal Regulations § 387.9 mandates interstate commercial truckers to carry at least $750,000 in liability insurance and up to $5 million for transporting hazardous materials.
A skilled attorney could negotiate with the trucking company's insurer. When the settlement offer does not cover what the injured party lost in an overloaded truck collision, a legal representative in Houston could file a lawsuit based on negligence, asking the jury to award more substantial compensation.
Let Us Help After Overloaded/Overweight Truck Crashes in Houston
Just because commercial truck drivers carry driver's licenses that require more extensive training and knowledge does not mean they never cause wrecks. It is difficult to control and brake 40 tons of truck and cargo, especially if the truck is overloaded and exceeds federal weight limits.
When the unthinkable happens, and you are involved in a catastrophic accident with a commercial truck, you will need substantial compensation to get you back on your feet. Our legal team is dedicated to getting the best outcome after a terrifying ordeal. Contact our office for help after overloaded/overweight truck accidents in Houston.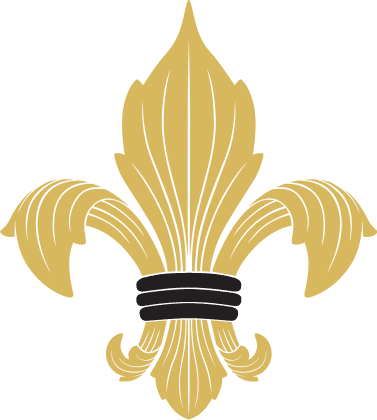 Practice Areas
Below are just some of the more common types of cases that Benjamin Roberts represents personal injury clients.
For a full list of the cases we handle, please see the Practice Areas link at the top of the page.