Spine injuries occur after an accident causes trauma and damage to the spinal cord and surrounding tissue. The damage can often alter a person's ability to control parts of their body and normal everyday function.
Severe and debilitating injuries can have a devastating effect on your life and future. In Texas, the law allows you to hold an at-fault party accountable when a person's negligence is the cause of a spinal cord injury. A seasoned catastrophic injury attorney is ready to help you file a claim for compensation. Schedule a meeting with an experienced Houston spinal cord injury lawyer to learn more.
Common Spinal Cord Injury Symptoms
Spine damage can cause various issues and other related illnesses. Some of the common spinal cord injury symptoms include:
Paralysis of the limbs below the point of the spinal cord damage
Numbness, weakness, or loss of sensation in the limbs
Bowel and bladder control issues
Severe pressure and pain in the back or neck
Breathing and cardiovascular problems
Coordination and motor function issues
The complete list of signs and symptoms is extensive, and a knowledgeable spinal cord injury lawyer in Houston could provide more details during a consultation.
Different Types of Spinal Cord Damage
There are many spinal cord injuries a person could suffer during an accident. An attorney in Houston understands the types of spinal cord damage and could seek appropriate compensation for an individual's losses. Common types of spine damage include:
Thoracic Spine Injury
The spinal cord's thoracic spine region controls movement and muscles in the body's midsection. An accident leading to damage of this portion of the spine can cause loss of the ability to control trunk muscles, the bowel, and the bladder.
Herniated Disc
The spinal discs hold the vertebrae together, absorb shock, and assist in motion. When the spinal cord sustains trauma, it may cause a disc to rupture and an individual to suffer a herniated disc injury.
Lumbar Spine Injuries
The lumbar spine is the lowest part of the spinal cord, below the thoracic section. Lumbar spine injuries usually cause some loss of control and function of the hips and legs.
Complete or Incomplete Spinal Cord Injuries
A complete injury occurs when trauma causes a portion of the spine to break or sever entirely, and the individual loses all function and movement ability in the affected body parts. An incomplete injury means the spine is not completely severed, and the person has some sensation and movement ability.
The Time Frame to File a Claim After Suffering a Spinal Cord Injury
The statute of limitations is vital when filing a claim for damages in civil court. It provides the time frame a person has to commence legal action to recover compensation from an at-fault party.
Per Texas Civil Practice and Remedies Code § 16.003, a petitioner must file a lawsuit for spinal cord injuries within two years of the accident that caused the damage. A spinal cord injury lawyer in Houston could handle the legal filings and ensure the claim complies with civil statutes.
Schedule a Consultation with a Skillful Spinal Cord Injury Attorney in Houston
Spine injuries are among the most severe and could have devastating consequences on nearly every part of your life. They can leave you with lifelong disabilities and the need for ongoing medical care and procedures. While there is no medical cure for spinal cord damage, getting quality medical care will give you the best chance for recovery and the ability to live a fulfilling life.
The cost of the needed care is significant; therefore, when accidents occur because of a person's carelessness or recklessness, the should be held accountable. Call a compassionate Houston spinal cord injury lawyer to discuss your legal options.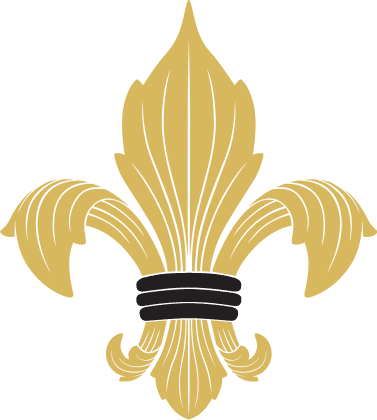 Practice Areas
Below are just some of the more common types of cases that Benjamin Roberts represents personal injury clients.
For a full list of the cases we handle, please see the Practice Areas link at the top of the page.