Children are among the most vulnerable members of society. This means they are more susceptible to potential injuries and may also lack the capacity to protect their legal rights. As a result, a child's parent or guardian has the authority to demand compensation after an injury.
A Houston child injury lawyer may be able to help you when your child has suffered an injury because of the actions of another party. This includes pursuing the case in a way that seeks out the appropriate level of compensation and navigating the specific rules that control child injury settlements. A personal injury attorney will handle the legal work so you can care for your family After an injury.
Children Have the Same Rights to Demand Compensation as Any Other Injured Party
We hope that our children never have to suffer an injury. But unfortunately, we cannot prevent them from falling victim to someone else's negligence. However, we can help protect their rights. Much like adults, children ride in cars, go shopping, visit the property of others, or may encounter dangerous dogs. When situations obligate another party to provide protection, this applies equally to children. As a result, a person liable for an accident, such as a car crash, is just as responsible for compensating injured children as adults.
However, there are a few situations that impact children independently of adults. A clear example is the duty of schools to keep children safe while on the property. This includes protection from accidents and the predation of teachers, coaches, or other staff members. In addition, property owners may have an enhanced duty to protect children if their property contains an attractive nuisance that may draw kids onto the land. An attractive nuisance could be a playground, swing set, trampoline, or other similar things that a landowner should have known may attract children and may harm children.  An attorney in Houston could provide more information about children's legal rights and fully investigate an incident that resulted in a child's injuries.
Special Rules that Govern Child Injury Cases
Demanding compensation is only possible if a child's parent or guardian takes the lead pursing protection in the form of compensation. Parents and legal guardians have the ability to file a claim on behalf of a child. Courts in Texas take child injuries seriously.  To protect our most vulnerable class of citizen, courts must approve any settlement a guardian accepts on behalf of the child.
In addition, Texas Rule of Civil Procedure § 173 says that the court can appoint a Guardian ad Litem to represent the interests of a child during these sessions. This guardian can recommend settlement money move into an annuity to wait for the child to become an adult or state that a parent can directly receive the funds. Every action that is taken on behalf of a minor must be in the best interest for the child.
Time Limitations on Filing a Claim
In Texas, you generally have two years to file your claim after an injury. The statute of limitations in most personal injury claims is two years. It may be longer or could be shorter depending on the circumstances. The statute of limitations sets time limits for a person who suffers a loss. After the statute of limitations passes, a person loses their ability to file a claim, no matter how negligent the other party was.
When a child is involved, the statute of limitation in Texas may be extended. The statute of limitation for a minor can be paused until the injured child turns 18 years of age. Once the child turns 18, they have two years to file their claim.
Usually, the clock starts running on the date that the harm occurred. It is important to know the timeframe which you have to bring a claim. A Child Injury Attorney in Houston will help you determine the timeframe and preserve your right to be fully compensated.
Reach Out to a Houston Child Injury Attorney Today
Children have the same rights as adults to demand compensation for their losses that result from the negligence of others. This can include car crashes, slips and falls, defective products, wrongful death, or a failure of schools to keep them safe. While this right is absolute, only the parents or guardians of children could accept a settlement or file a case in court. Furthermore, a civil court must approve any result that affects the rights of children.
A Houston child injury lawyer could help you and your child after an incident. They could gather evidence, explain your child's rights, measure how the event has impacted your child, and demand appropriate payments from all liable parties. Call today to learn more about your legal options.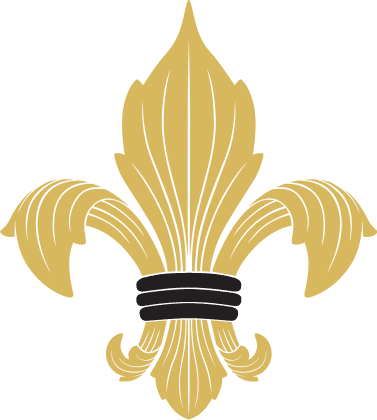 Practice Areas
Below are just some of the more common types of cases that Benjamin Roberts represents personal injury clients.
For a full list of the cases we handle, please see the Practice Areas link at the top of the page.