Boating is something that is typically a fun activity that people enjoy with their friends and family, but it is also very dangerous. It is very important to be careful when you are out on the open water, but that still does not guarantee your safety. You can be hurt by someone else's negligence or carelessness while operating a boat.
If you have suffered an injury while on or near the water in Houston, you could pursue compensation for your losses. Like any other claim following an injury, victims of a boat wreck need to show another party was at-fault for an incident to be entitled to compensation. Because boaters have a duty to keep all other people safe, failing to perform this obligation leaves them liable for all losses they cause.
A Houston boat accident lawyer could help you pursue your claim against negligent boaters. These can include the operators of powerboats, sailboats, kayaks, and jet skis. A successful claim could compensate you for medical bills, lost wages, and emotional trauma. A seasoned personal injury attorney is ready to support you in your pursuit of recovery.
Laws Controlling Safe Boat Operation
Every person who operates a watercraft assumes a duty. This responsibility requires them not to place any other person at unnecessary risk of harm. This duty extends to other boaters, their passengers, people in the water, and those standing on docks. A large part of this responsibility involves obeying all rules of the waterway on which they are operating, including:
Obeying speed limits
Following navigational buoys
Having proper safety gear, such as lights for night boating
Not operating too close to posted swimming areas
Not colliding with other boats or objects
Not overcrowding or loading the vessel past capacity
Not boating while intoxicated
Not boating in a reckless manner
In addition, boaters must take general caution to prevent accidents. Distracted boating, texting while at the controls, or boating while intoxicated are all reckless activities that place other people at significant risk of harm. An attorney in Houston could help investigate the causes of a boat crash to determine if a another person's negligence caused an injury.
Potential Consequences of Boating Wrecks
Any boating accident can cause severe or even fatal injuries. Naturally, motorboat crashes are a clear example of potentially deadly collisions. When these vessels move at high speed, they can impart massive amounts of force on the bodies of the people inside during a sudden crash. These vessels also have propellers that can cause deep cuts or even amputations.
Unpowered vessels are just as dangerous. Larger sailboats moving at slower speeds are just as much a hazard as powerboats. Additionally, they can be difficult to control in harsh wind conditions, and their lack of sound can give other people little notice of their presence.
No matter a defendant's mode of transport on the water, they are liable for any damage they cause. This includes payment for all necessary medical care, lost earnings, and the emotional toll of their actions.
How Long Does a Person Have to File a Boating Injury Claim?
Texas Civil Practice & Remedies Code §16.003 gives people as short as two years after the date of an injury to bring a case to court. It may be longer or could be shorter depending on the circumstances. Talking with a legal professional now allows them to provide immediate support.
After the statute of limitations passes, a person loses their ability to file a claim, no matter how negligent the other party was. Retaining a lawyer in Houston as soon as possible ensures an individual will not lose compensation based on this statute. An individual should not have to pay for their losses following an incident, but this limitation could limit a person's eligibility for reimbursement.
Speak with a Houston Boat Accident Attorney Now
People who suffer injuries because of the negligence of boaters have a right to pursue compensation for their loss. These people can include those in their own vessels, swimmers in the water, passengers in a negligent person's boat, and even people on docks. Because boaters assume a duty to protect these people, they are liable to pay if their carelessness causes losses. If you have suffered injuries from the result of a boating accident, don't hesitate, reach out to a legal representative to get the help you need.
A Houston boat accident lawyer could help to pursue your claim. They understand the law as it applies to safe boating. A legal representative could find evidence of boating law violations that name a defendant as the sole at-fault party for the collision. Using this evidence, they can demand full payments in settlement talks and court. Contact our office today to make an appointment.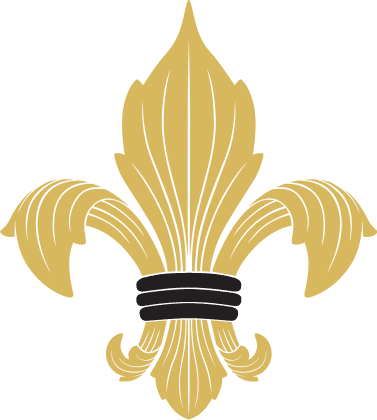 Practice Areas
Below are just some of the more common types of cases that Benjamin Roberts represents personal injury clients.
For a full list of the cases we handle, please see the Practice Areas link at the top of the page.